Tour Activities
We have wide range of trekking options for all, from strenuous one for experienced trekker to soft trek for families and children, starting from day trek to more than a month long. We listen to you properly of your requirement and then design program based on your budget, physical strength and other requirement.
We are supported by experienced team of professional crew who will always take care of your requirements while you enjoy the colorful mountains and gaining heights of Himalayan high passes. Our professional guide have at least 5-6 years experience in trekking in different part of Himalaya, who will make sure that you are looked after well and also be able to provide information on local culture, lifestyle and religion. Our cook can provide you with traditional Ladakhi cuisine to Italian pizza to pan cake in the remote Himalayan Mountains. Helpers make sure that all are set before you arrive and pack everything to reach next camp before you to arrange camps and refreshment. Our porter and pony man takes care of equipments and you luggage's to transport it from one point to another. We use quality equipments made to provide maximum comfort after strenuous trek throughout the day.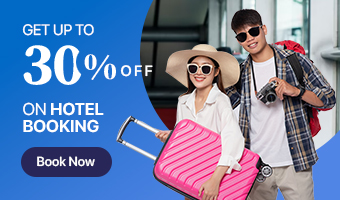 We handle all kind of mountaineering expedition, from trekking peak climbing and expedition above 7000 m in India and Nepal. Over the years we have organized several mountain expeditions in Himalaya and we are well supported and professional staff.
Enjoy a thrilling descent of famous Himalayan river and swim in its cool, mountain-pure waters or relax on its sandy banks. Stargaze around the evening campfire and then drift off to sleep in the comfortable tents, furnished with beds and linens.
Overland Escape is the only company who supported Snow leopard Conservancy while developing Himalayan Homestays, with dual purpose of conservation of wildlife and generating additional income for community to compensate the life stock loses due to snow leopard.
Overland Escape has handled several wildlife tours in Himalaya successfully. Our nature guides are well versed with wildlife habitat areas and their habits.
Enjoy the mountain biking in Himalaya with our custom designed program with the support of experience staff with complete camping and support vehicles.
When it comes to cultural tours, we always try to give you a clear picture of the destinations geography, culture, lifestyle and religion so that you will return with full knowledge of the area. We custom design your tour programs in way, so that you don't miss any important place at the destination and include all the places you want to visit. Apart from hotel and vehicle as per your need, we provide knowledgeable guide who has answer to all your and questions and be able to brief you about everything comes on you way while venturing for tours.
Motor bike tour backed up with supporting vehicle, experienced staff and guides to escort you along with unlimited fun and challenge on bikes crossing world's top two highest passes. The bike safari involves crossing over high mountain passes providing spectacular views of snow capped peaks, rugged terrain and travelling through one of the most spectacular and picturesque landscapes in the world. We operate motor bike from Manali to Leh or vice versa or one can even do sightseeing within the Leh region on your motor bike and have a glimpse of great view while riding along.
Jeep Safari allows you to explore the beautiful valley residing within the Ladakh region as you are being driven beneath the majestic mountains and beautiful valley lying beneath the mountain, the jeep safari from Kashmir allows you to create a distinct image of two such heavenly beautiful places, one so beautifully wrapped with greeneries while one exposing you to the nakedness of the different colours of mountains and spiritual Lamas.
The most important places of pilgrimage are located in the Gangetic plains of Northern India and Southern Nepal, in the area between New Delhi and Rajgir. This is the area where Gautama Buddha lived and taught, and the main sites connected to his life are now important places of pilgrimage for both Buddhists and Hindus. The Buddhist circuit tour let you travel around all these sacred places and be blessed.